kenapa nampak happy semacam je ni? hehe. nak tau sebab apa? lewat petang tadi aku dapat call yang mengatakan,
you have been accepted to do your practical training here!
bertapa happy nya aku bila lecturer aku bagi tau perkara ni. haha. before aku dapat result ni, aku punya la takut sebab mana tau tak dapat practical ke. huhu. but now, semuanya dah terjawab.

thank you semua.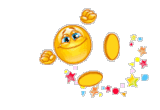 Lega !
will be update more later